Fertiquity | App Concept + Design
         User + Market Research | Native App Prototype 
individual UX research and design project
all things, from research to prototyping 
create a low-fidelity native app prototype in 1 week
Balsamiq, Sketchbook, Whiteboard 
Fertiquity is a new start-up that's about to launch a reproductive healthcare and fertility insurance product that will enable more people to have access to family planning services. Their goal is to launch a health-focused app as a companion offering to their new insurance product.  My task was to understand a very complicated industry, and an emotional topic for many, to uncover hidden needs that would enhance Fertiquity's disruptive product and translate that into a digital product that will enhance lives. 

or jump to takeaways and final design 
major opportunity to reach a new market
One of the primary goals for Fertiquity is to
bring more equity
to the reproductive health market.  Fertility issues affect over 7 million American women (roughly 12%) and
many are locked out of the insurance market
, which doesn't typically cater to single women, unmarried couples, same sex couples, or nonbinary people. Research shows that minorities also experience a higher rate of exclusion in reproductive health. With one round of IVF costing over $20k on average, all of these groups are
at risk of not being able to afford treatment
. 
the emotional journey of fertility treatment needs ux
In my research, I found that many saw fertility treatment as
clinical, confusing, and stripped of its emotional meaning
. As a result, it pushed people to
seek emotional support and connection
at the same time that they were trying to navigate the difficult task of
finding trusted information.
Over 80% of my respondents also found their health provider confusing. As one user told me, 
"My doctor was worse than the internet."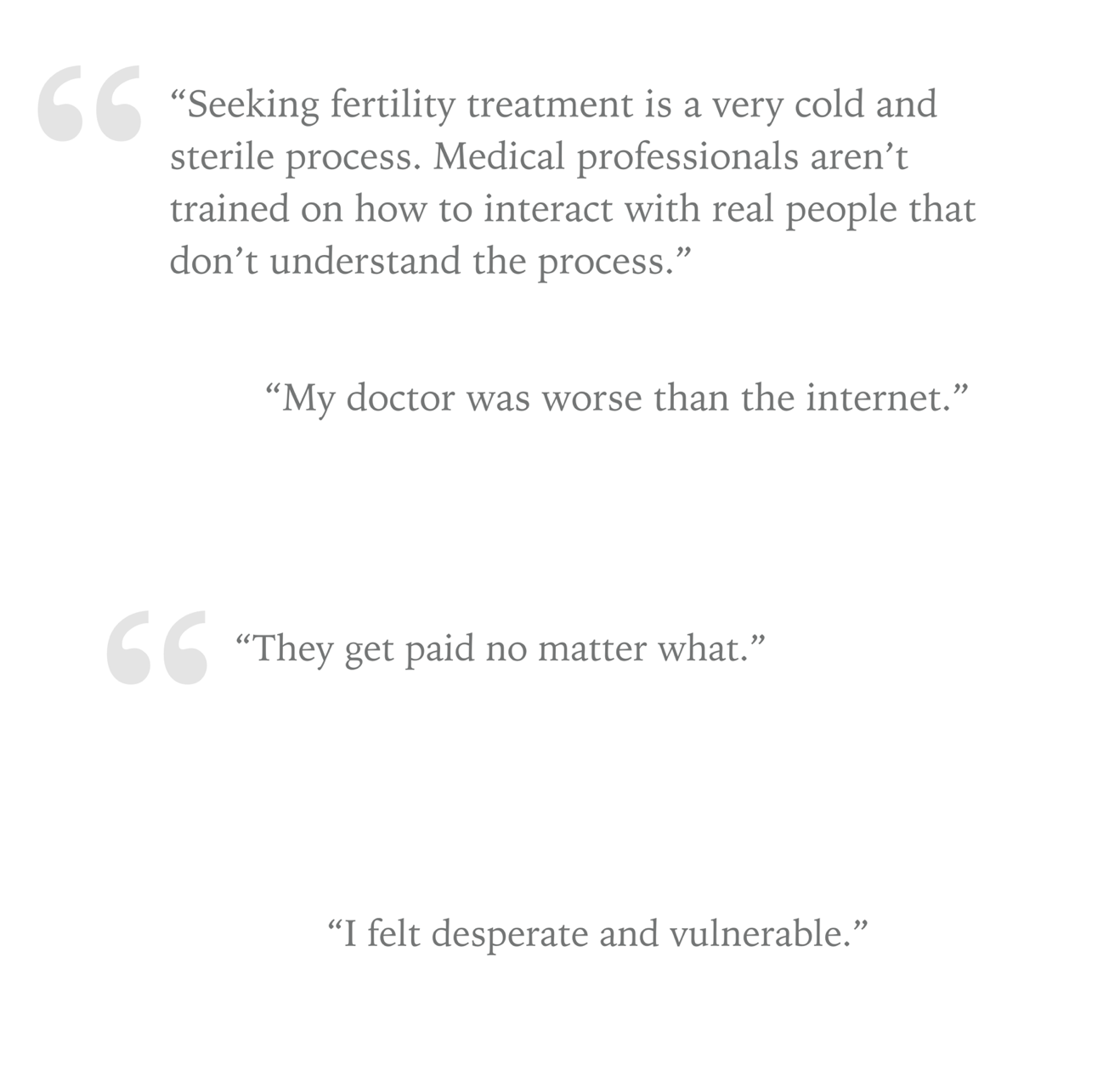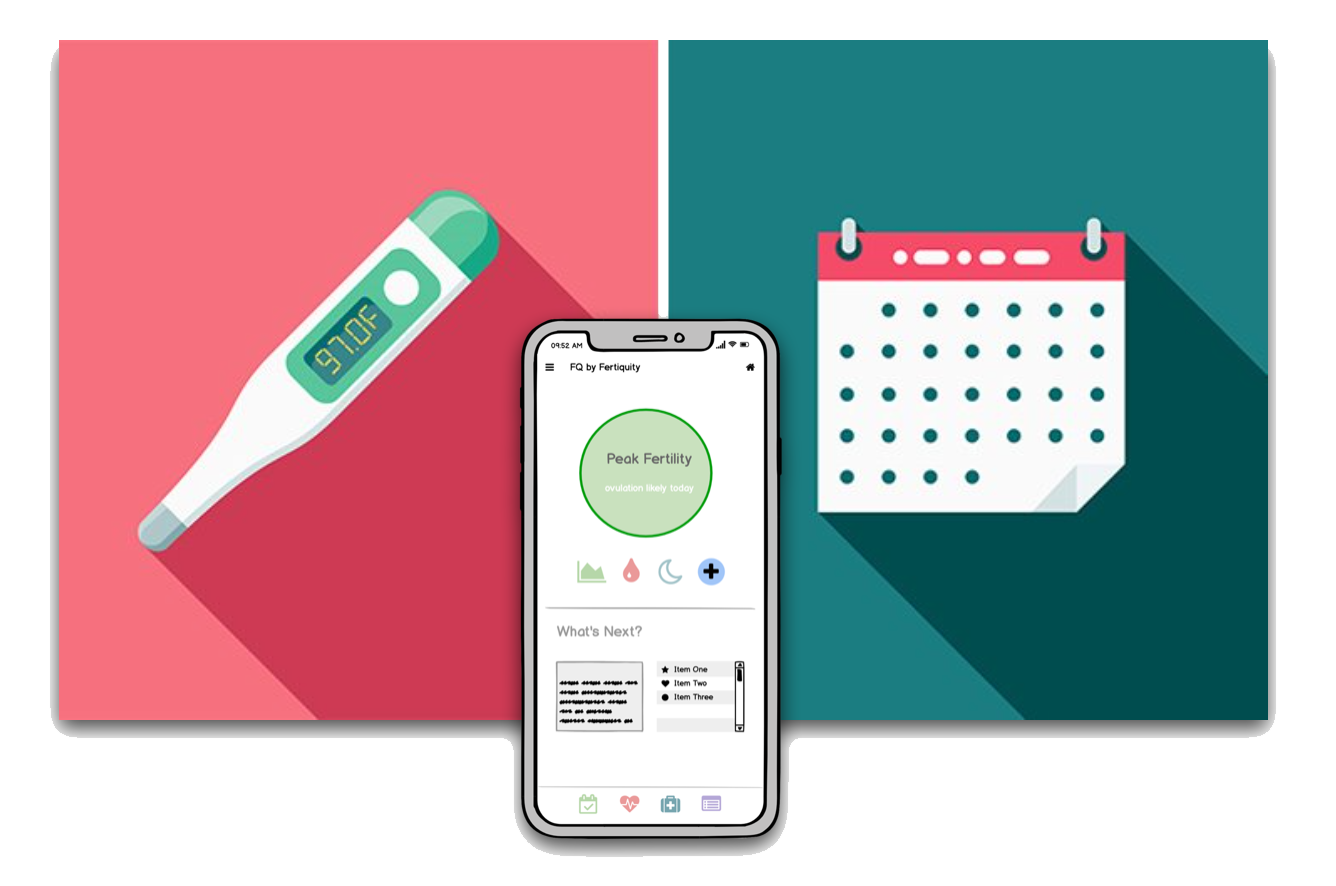 Crowded marketplace for health tech
Launching a health based app for an insurance company needs to make sense. Lacking the resources to support an app could be detrimental to this concept. I also found in my research that over 90% had tried health tracking apps but
did not consistently use them
with one of the cited reasons being that they were usually used for
specific purposes
. This validates the idea that this app should narrow in on
making the experience of seeking and receiving fertility treatment a better experience
, which also aligns with the mission of Fertiquity. 
solution: a customized fertility journey
The concept of this app is to
empower, educate, and engage
couples or individuals embarking on the family planning process. The app focuses on fertility, prenatal, and post-natal care and provides
trusted health information
and resources,
fertility and infant health tracking
, and the
ability to connect
with a loved one. The concept would be built out alongside a robust
content design strategy
 that could be scaled out via content partnerships. 
final Design: Lo-Fi Prototype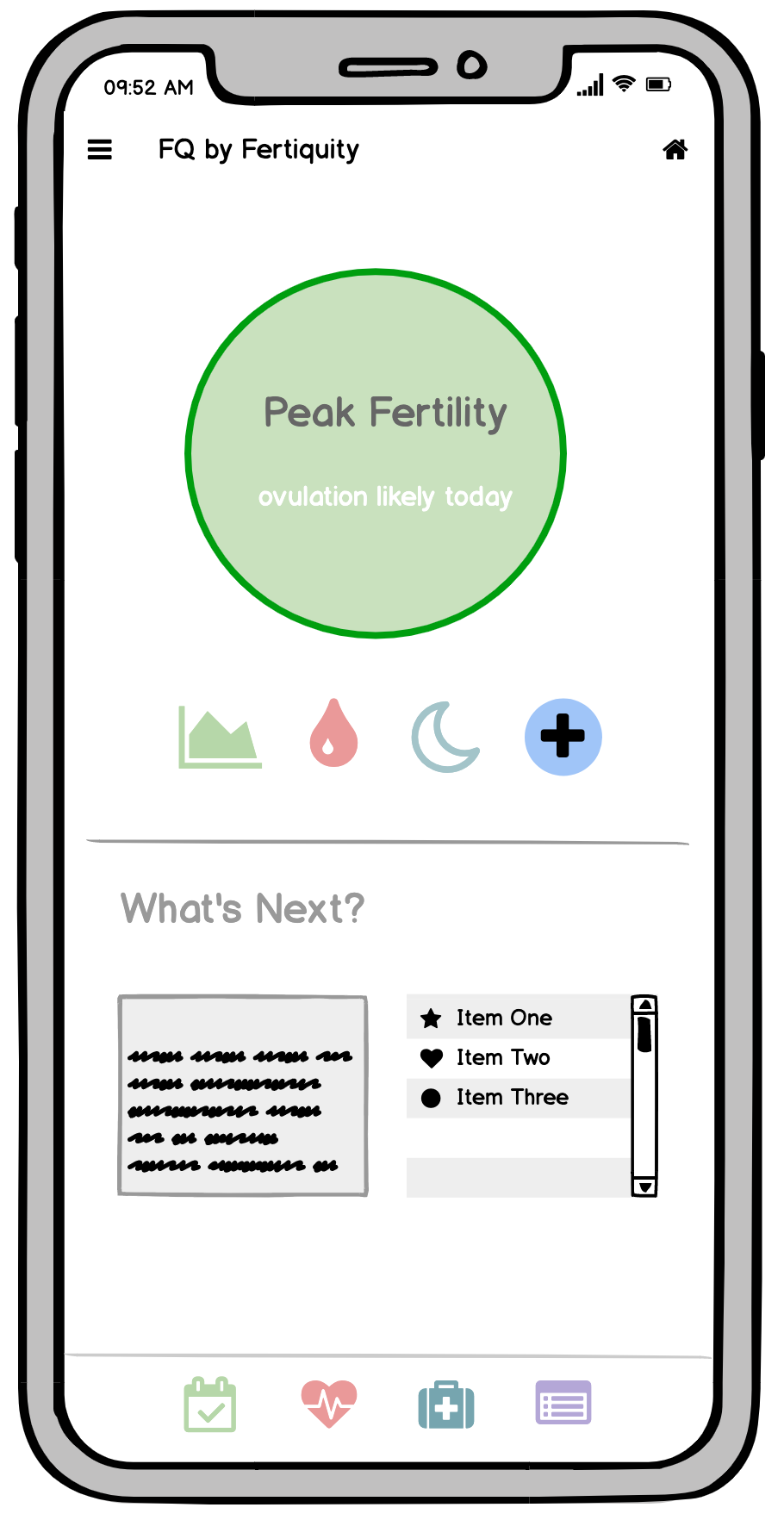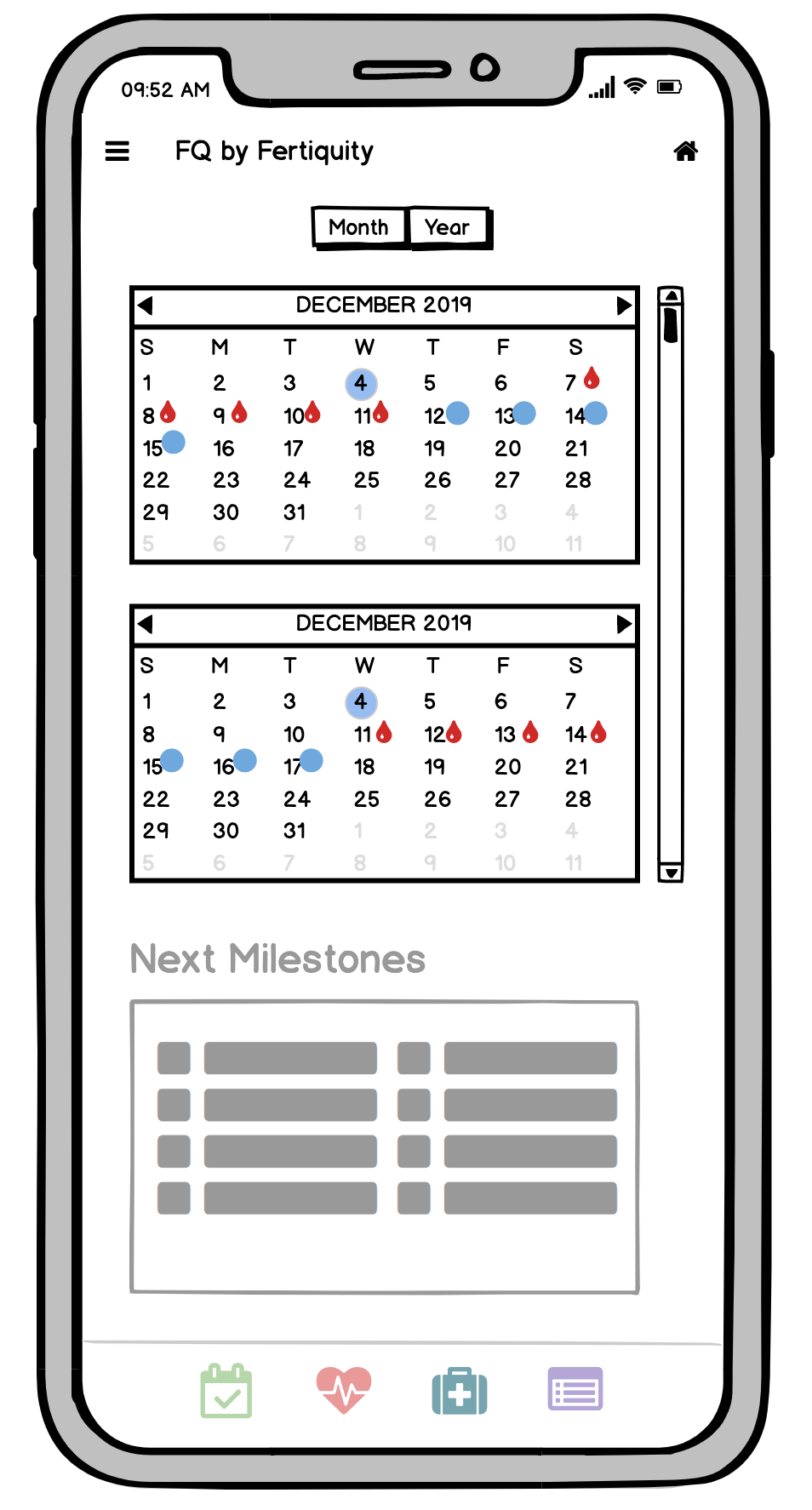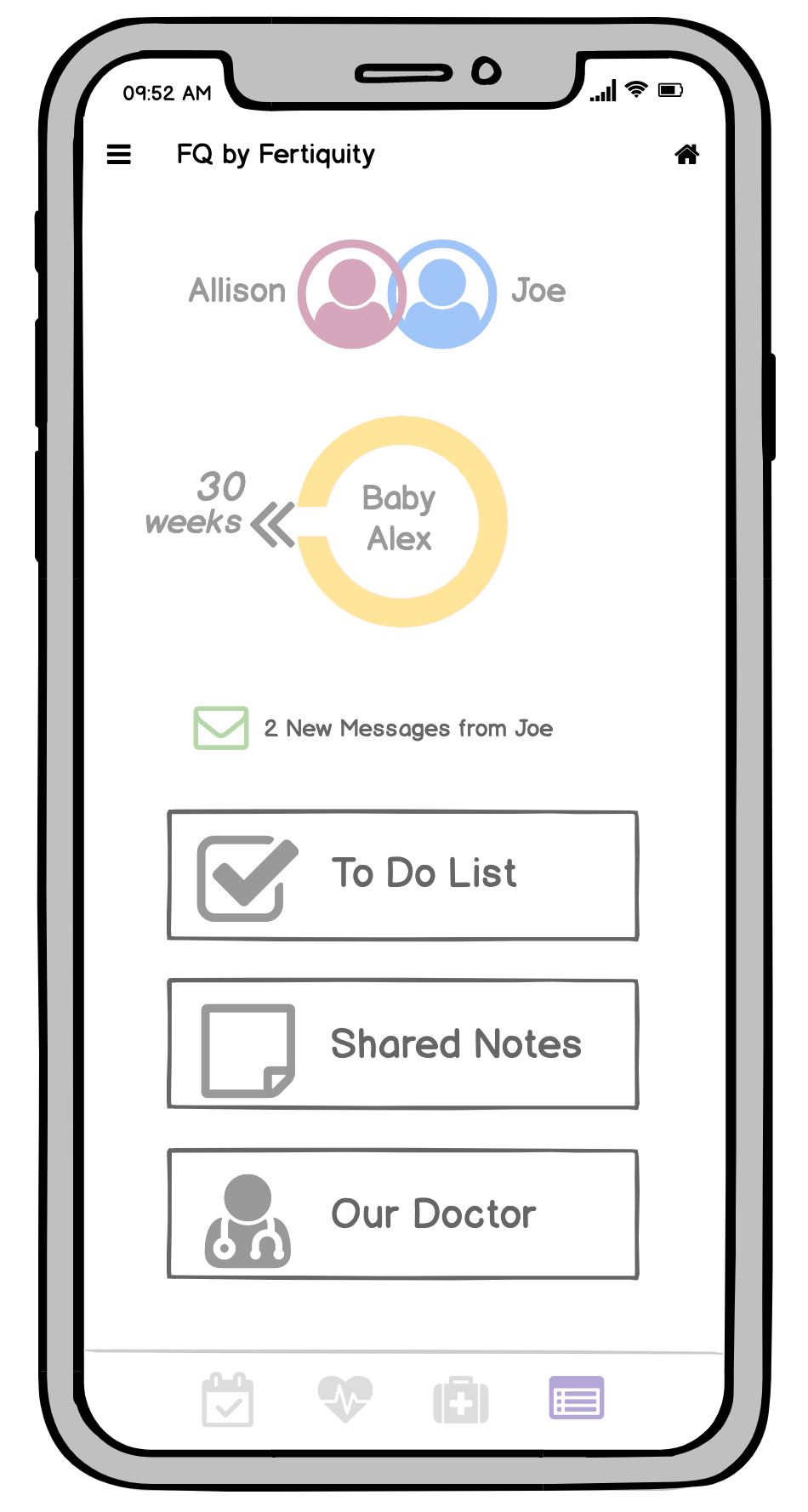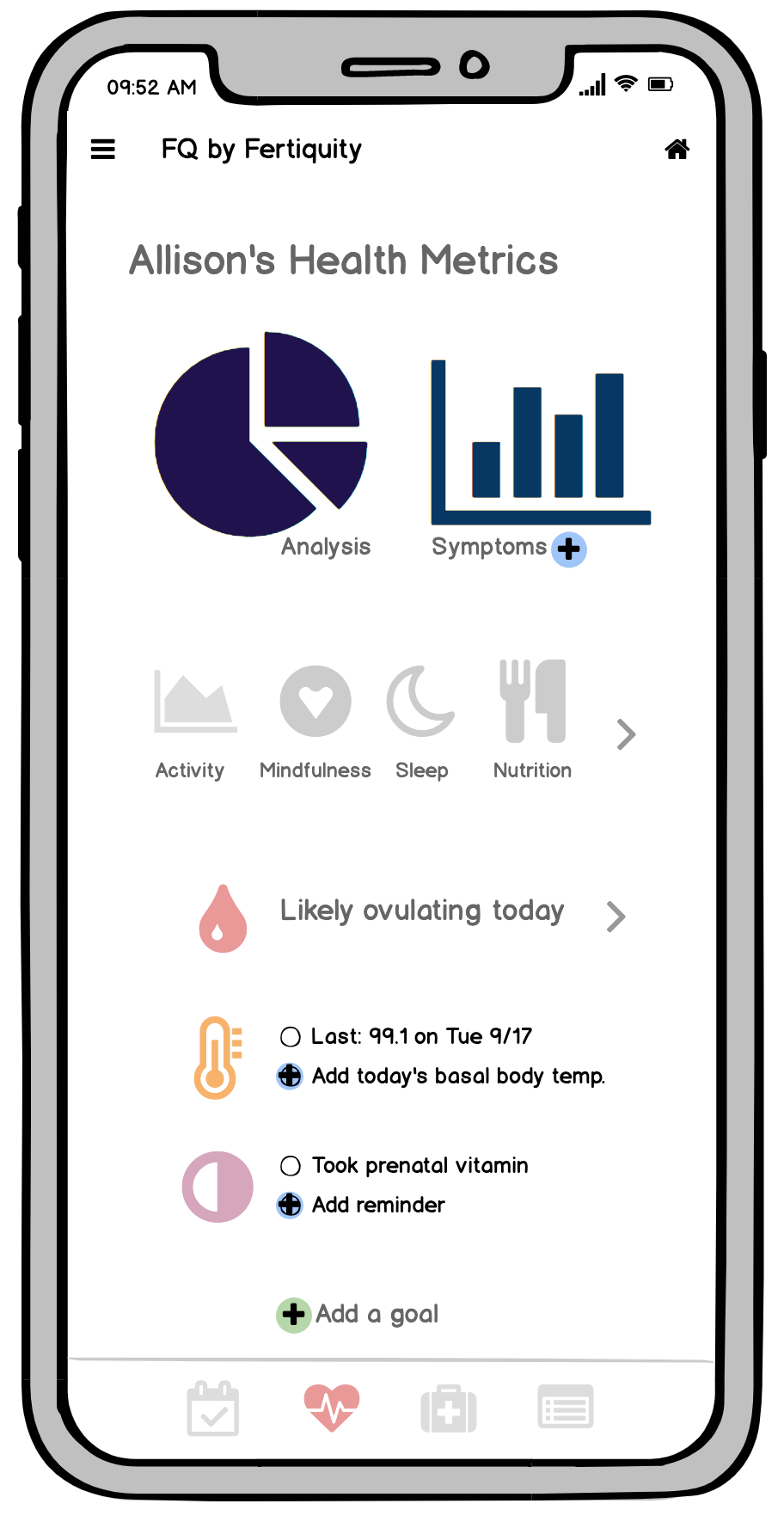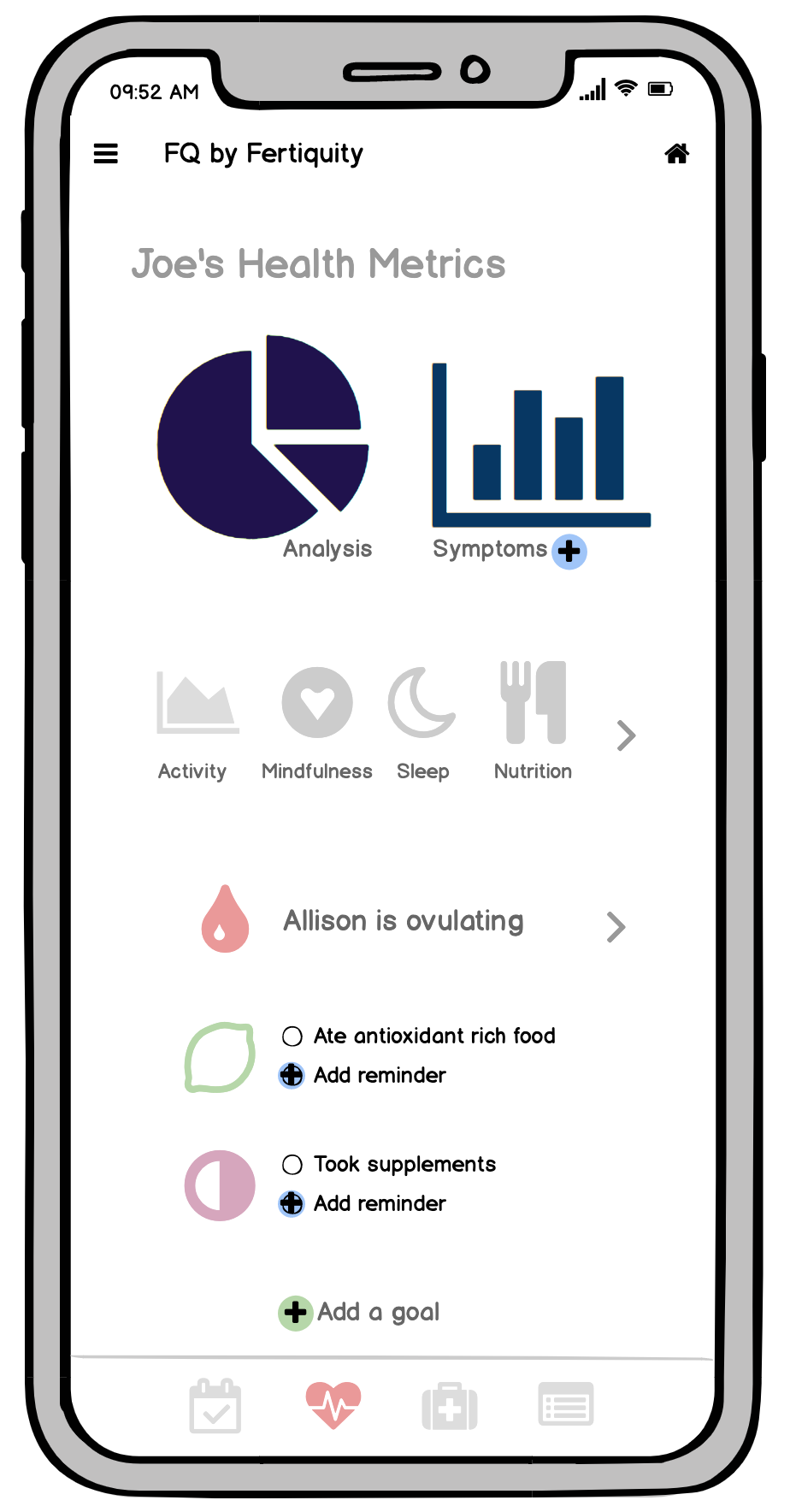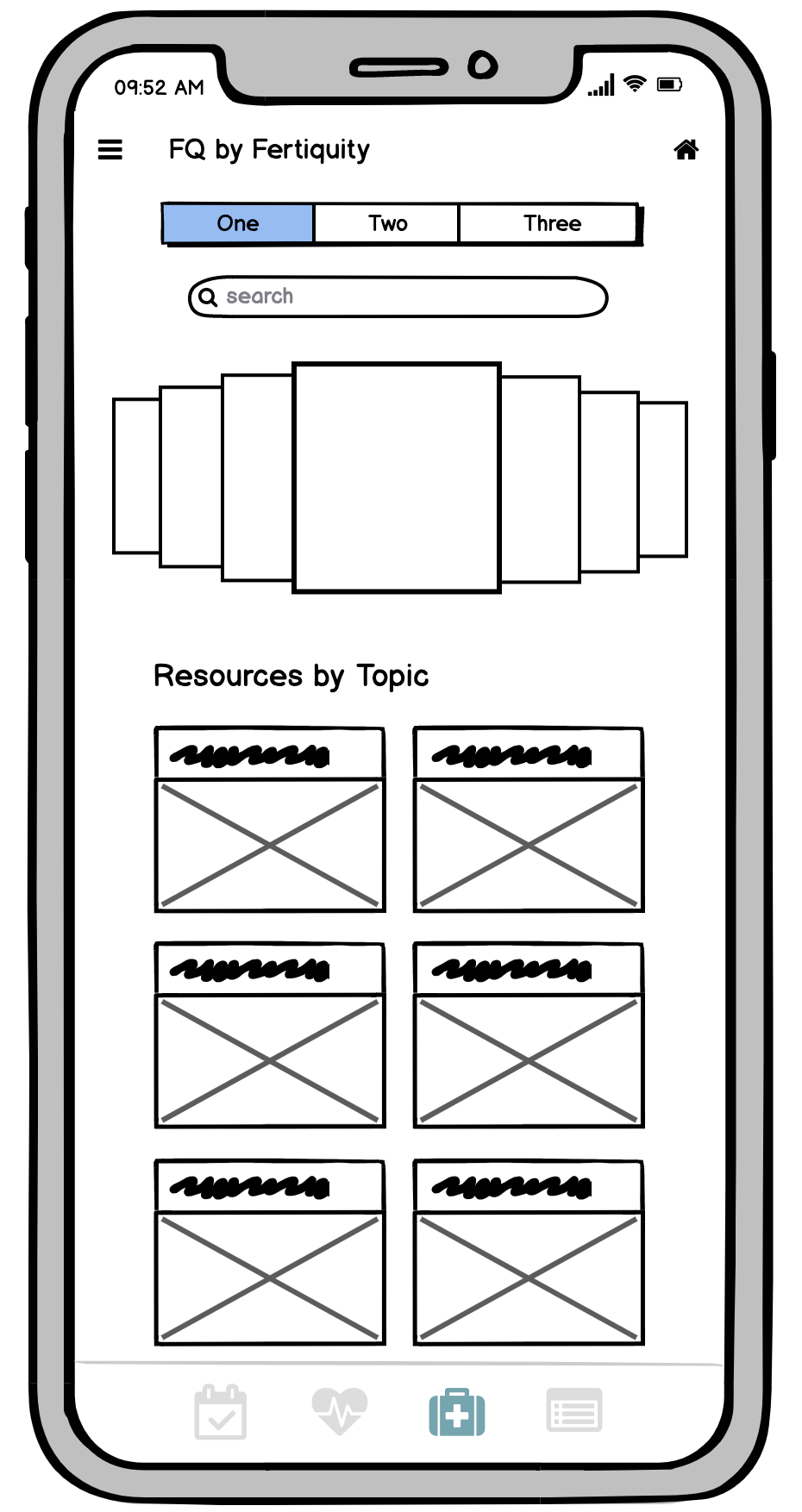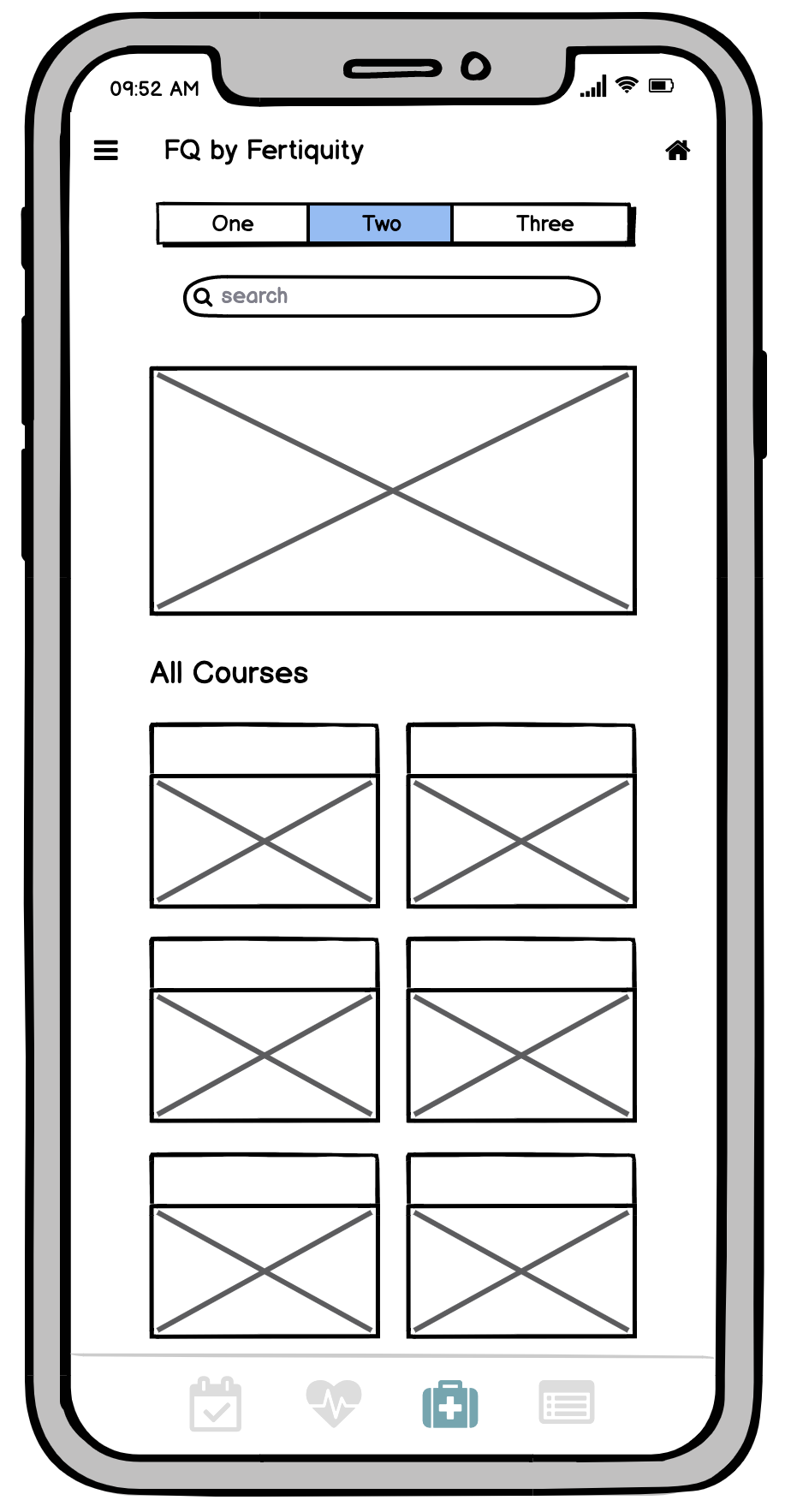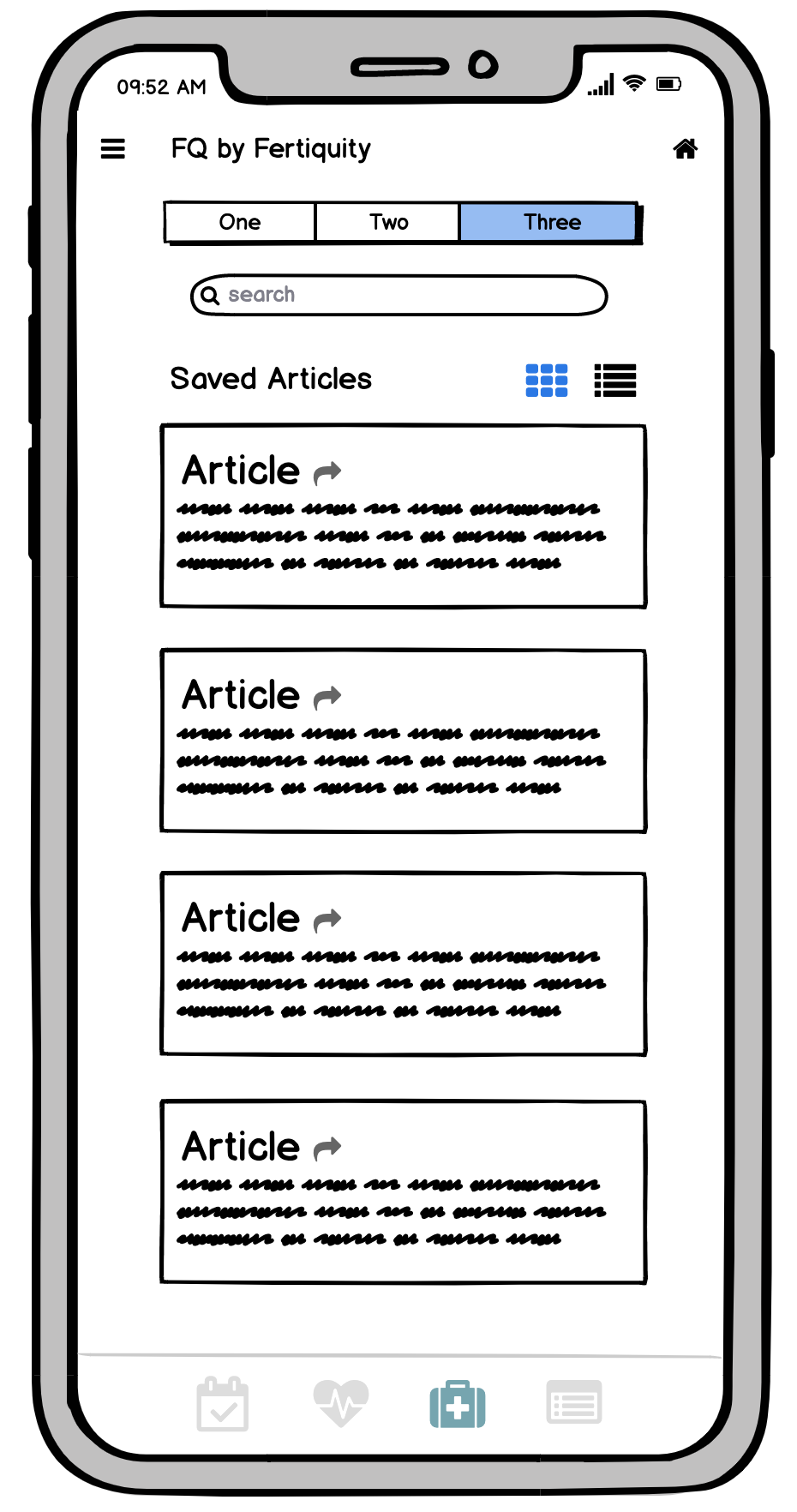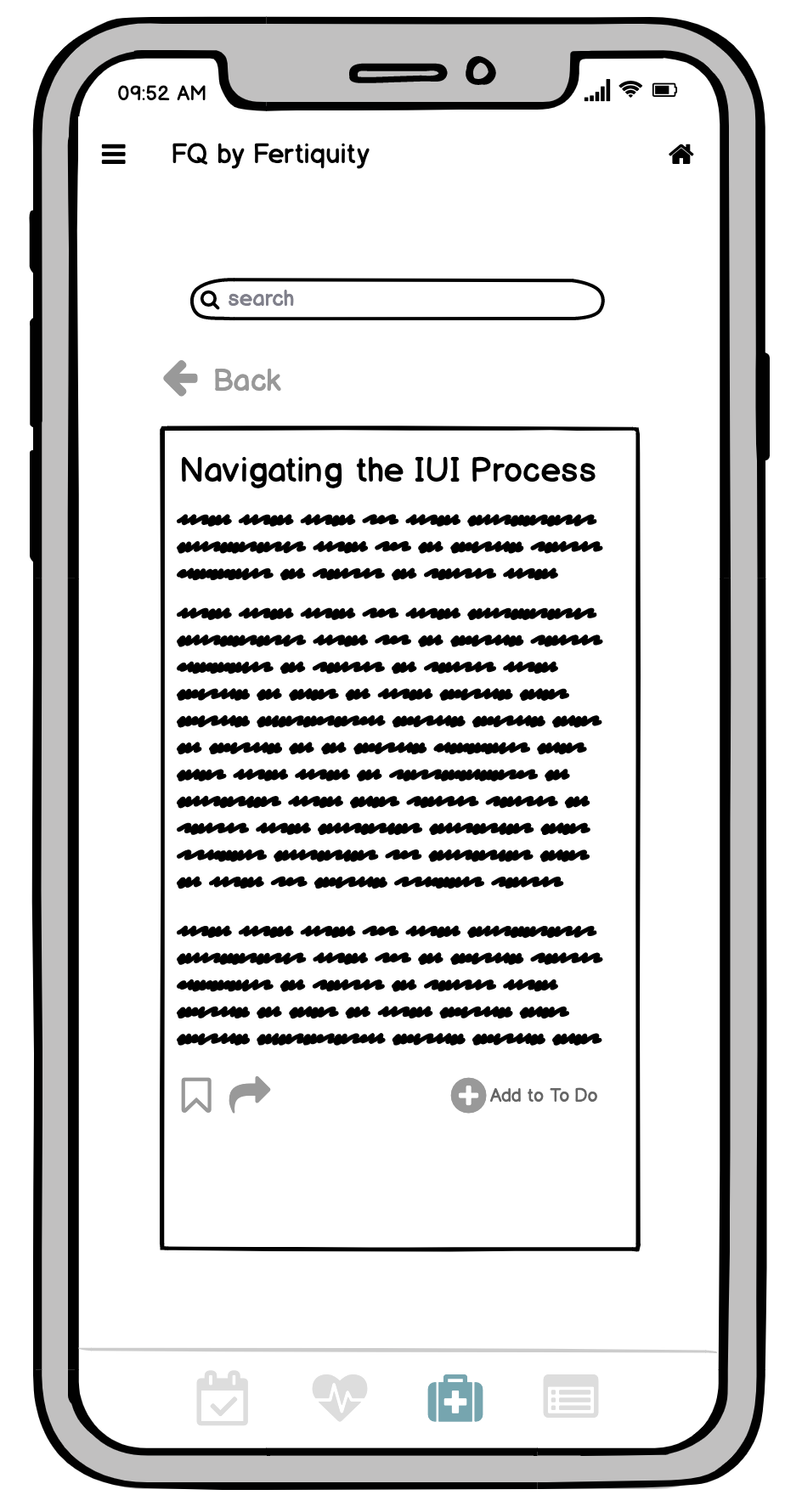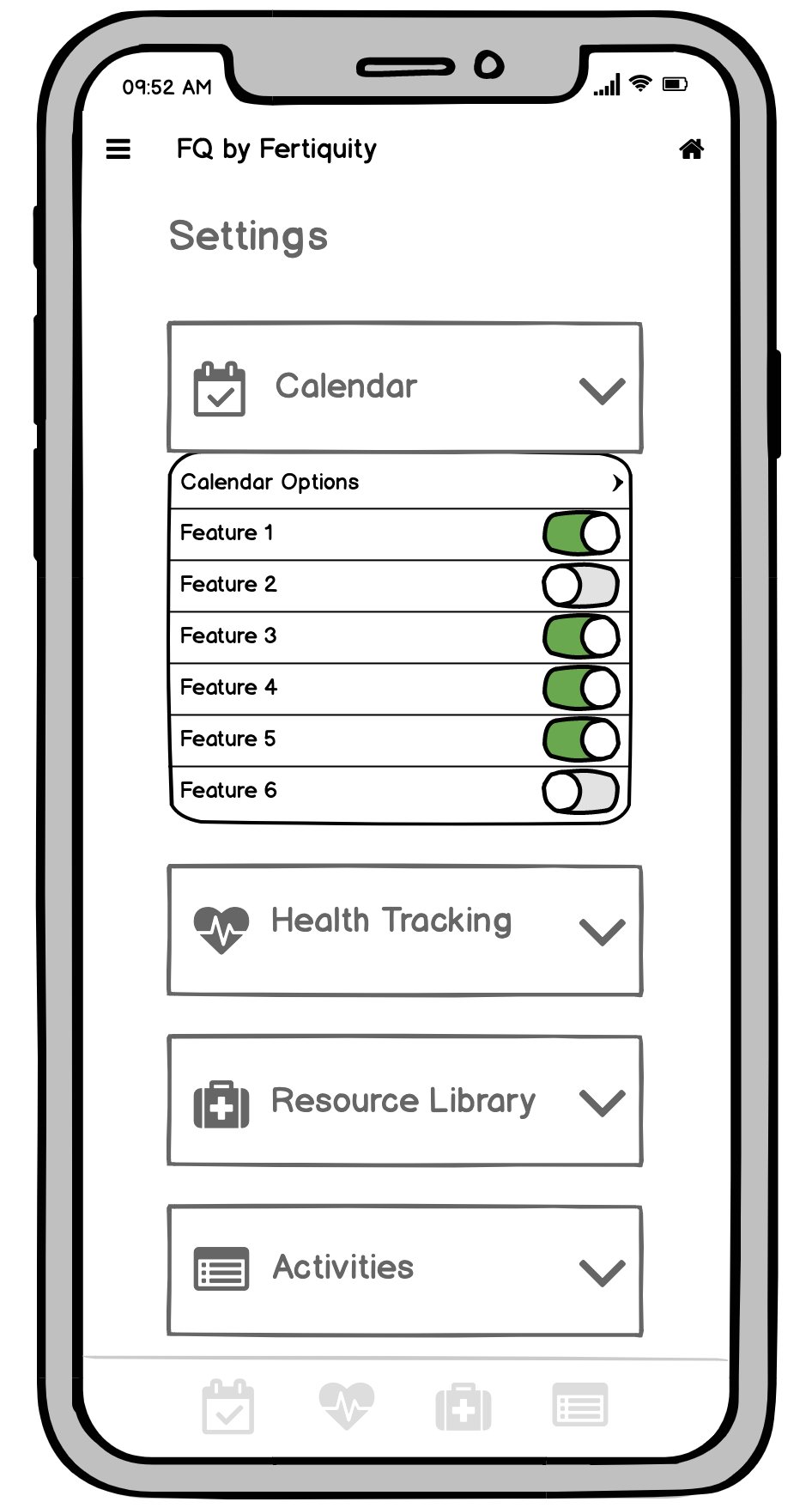 Are you trying to design a more equitable world, too?