Mission Collaborative | Service Design
 Personas + Journey Maps | Service Design Strategy | Accessibility Audit 
user research + service design executed by a 3-person team 
scrum master, UX designer, research lead
provide user insights and key service recommendations and perform accessibility + usability audits in 3 weeks
Adobe XD, Xtensio, Siteimprove 
Mission Collaborative is a startup founded to support and inspire unfulfilled professionals by taking them on a career design process and self-discovery journey to better equip them to take a leap into something more fulfilling.  They requested a deep dive into the plethora of user data they have available to inform key service design recommendations on the full user journey for their Online Fellowship product. My team also performed a thorough accessibility and usability audit of their website and learning platform so that they can meet federal requirements for educational institutions. 

or jump to the process and deliverables
design process + Deliverables
research: user interviews  
Our team recruited a rich sample of users in Mission Collaborative's target audience as well as a couple alumni of the program. We gathered insights on expectations, decision making, and pain points. 
Mission Collaborative also provided a robust data set from their most recent cohort. Between both data sets, we saw distinct trends, journey markers, and pain points.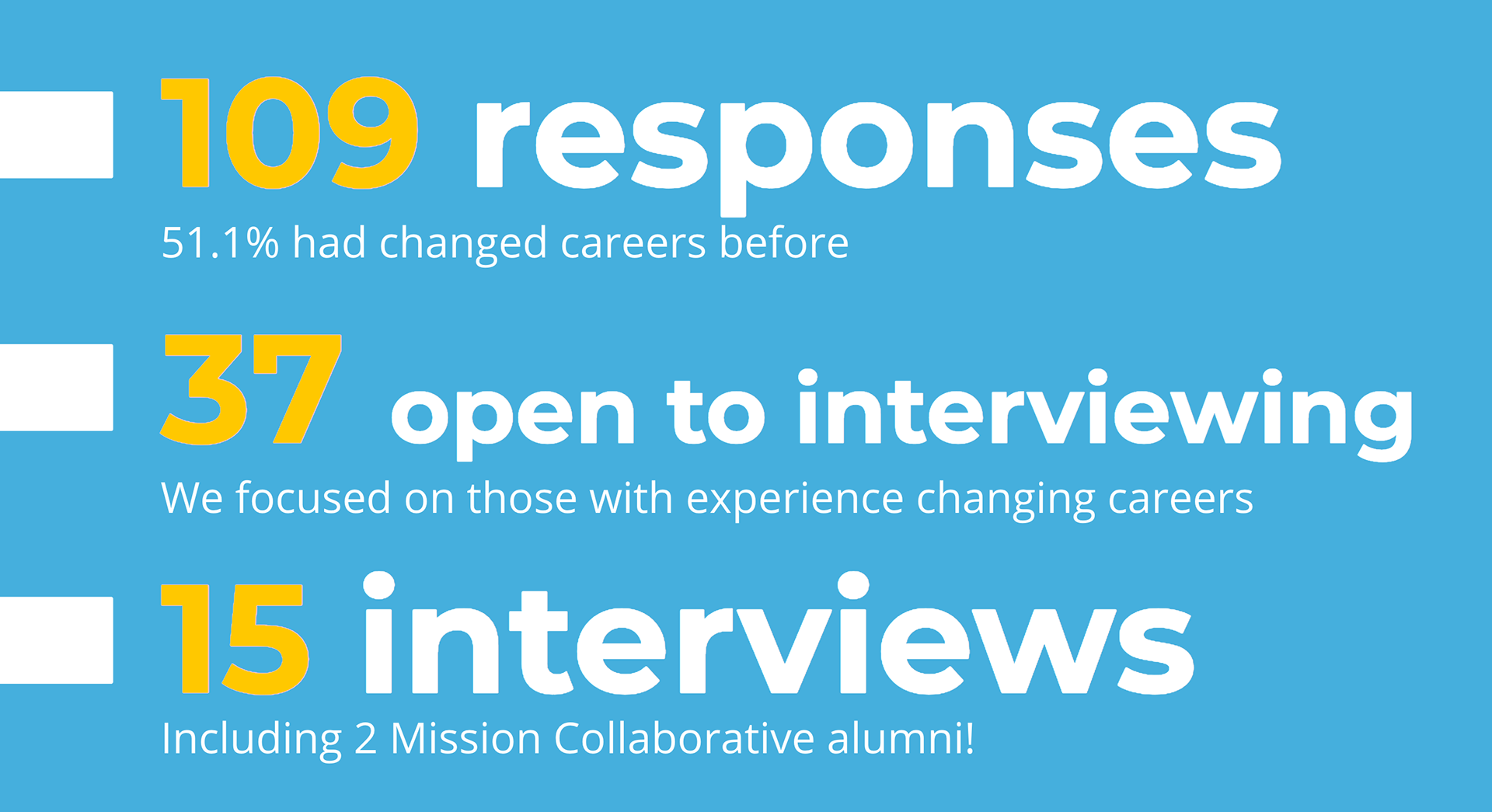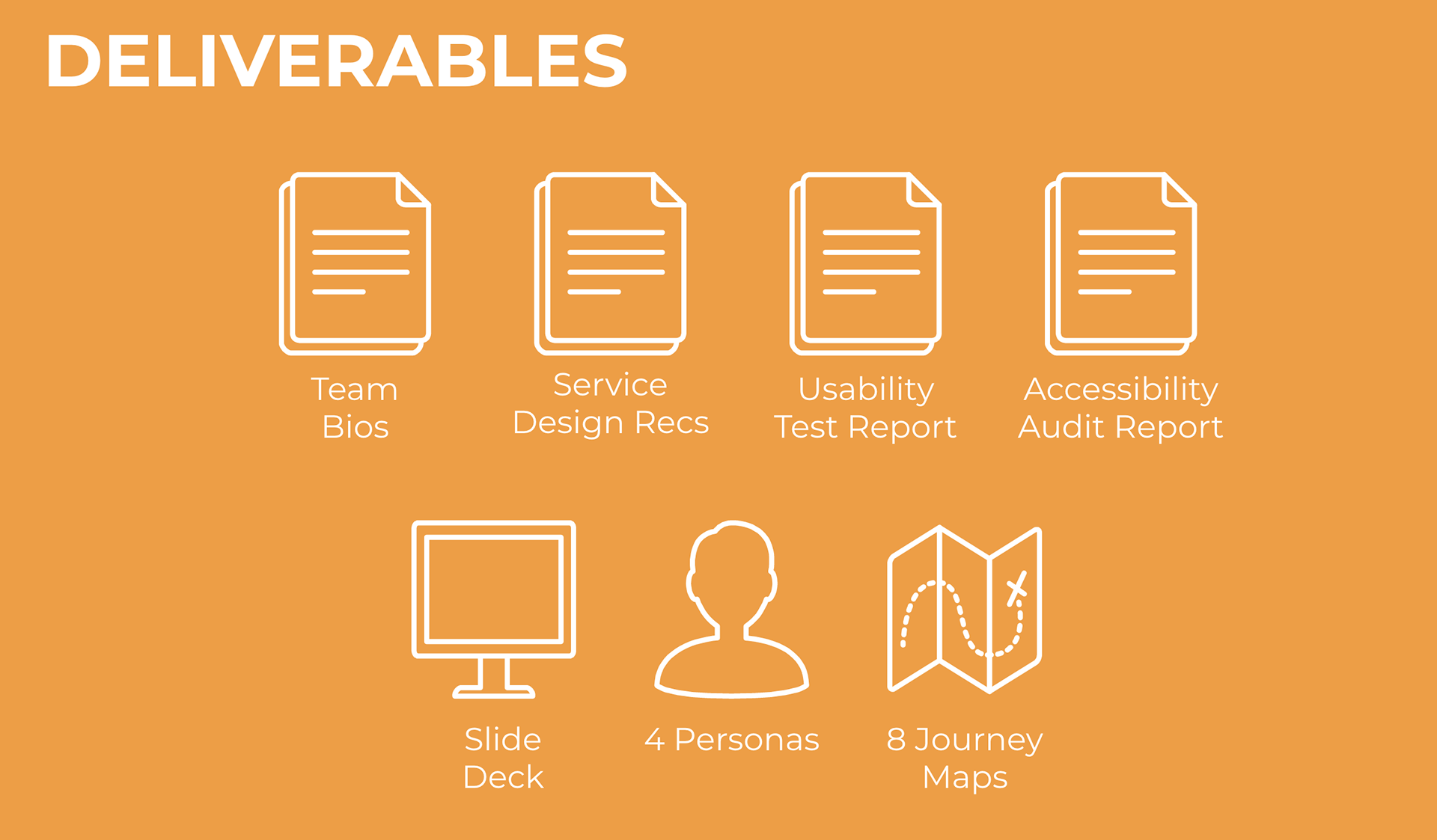 personas and journey mapping 
Once we synthesized our data, we were left with 4 distinct types of users that we distilled into Personas. Each Persona has a unique journey and needs. 
accessibility and usability audits
The last piece of the puzzle is looking at both accessibility (for regulatory requirements and overall inclusive efforts) and the usability of the Mission Collaborative website as well as their learning platform, Teachable.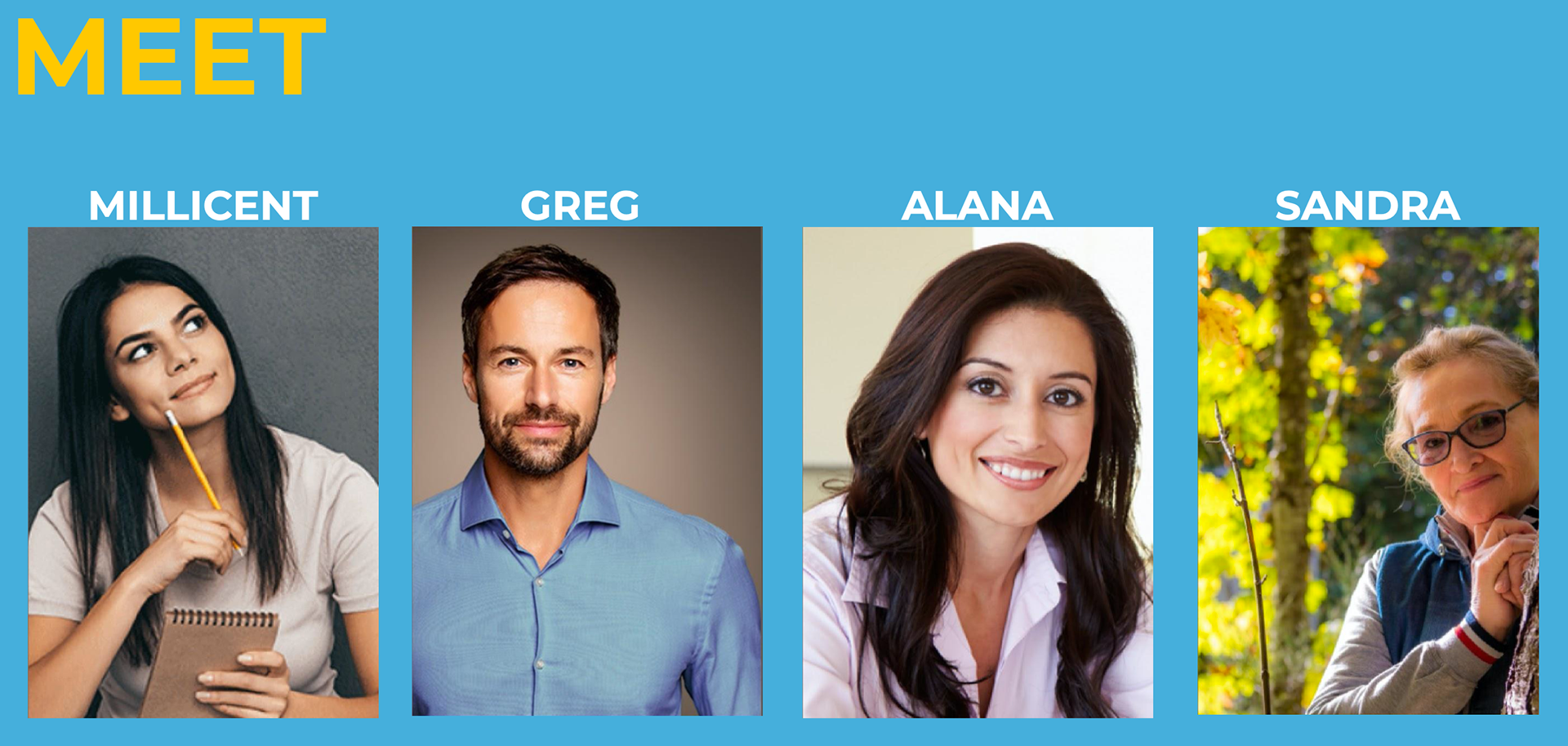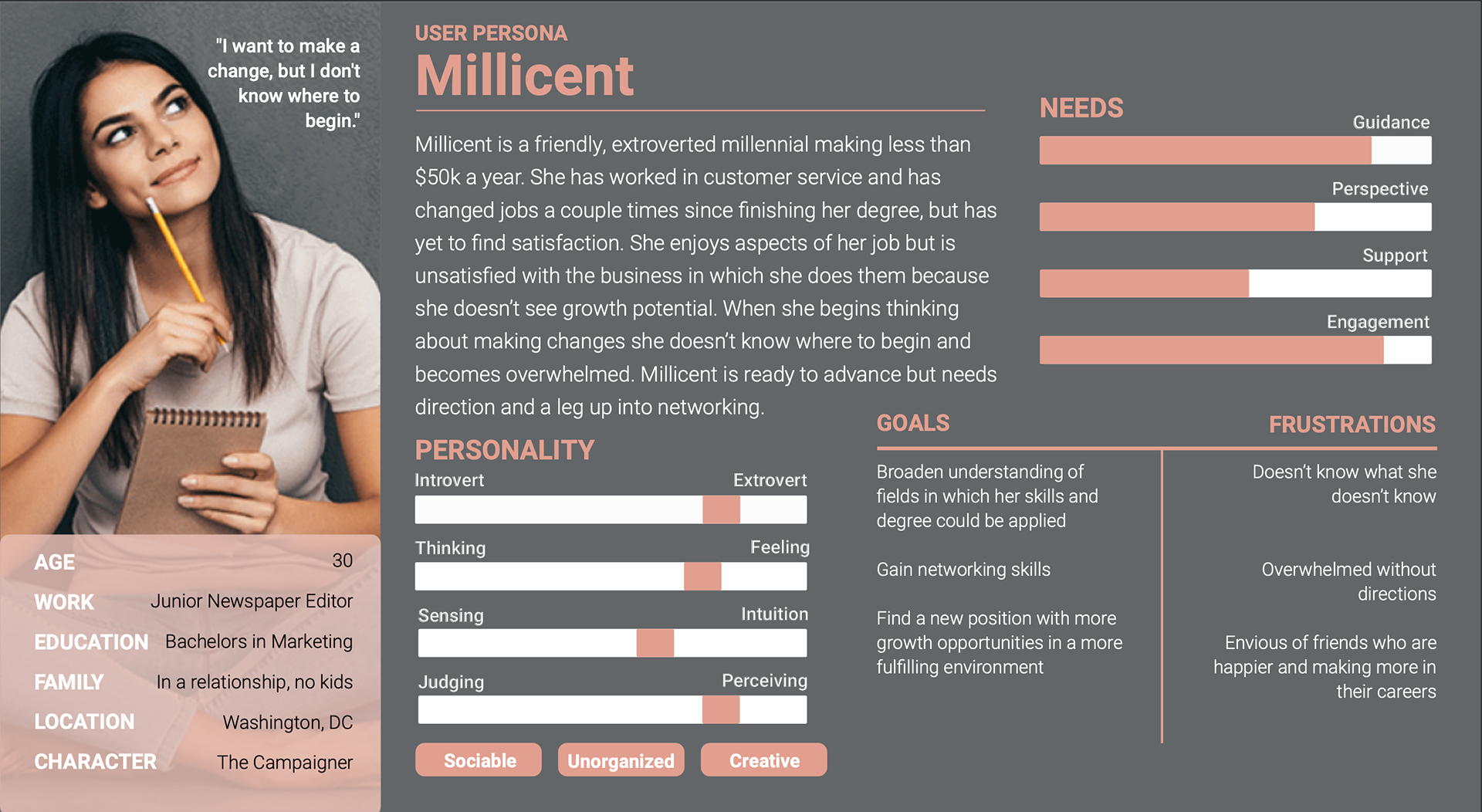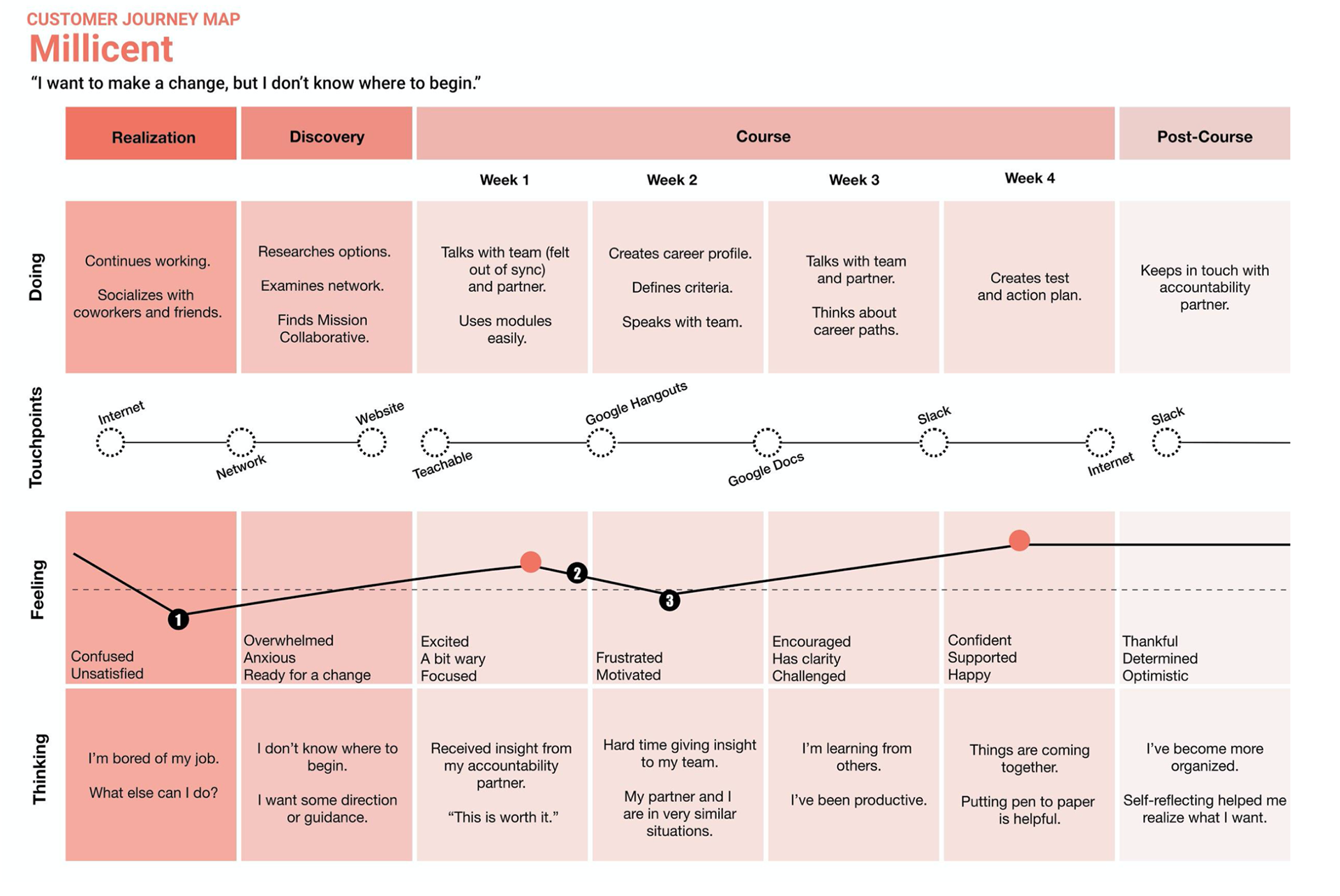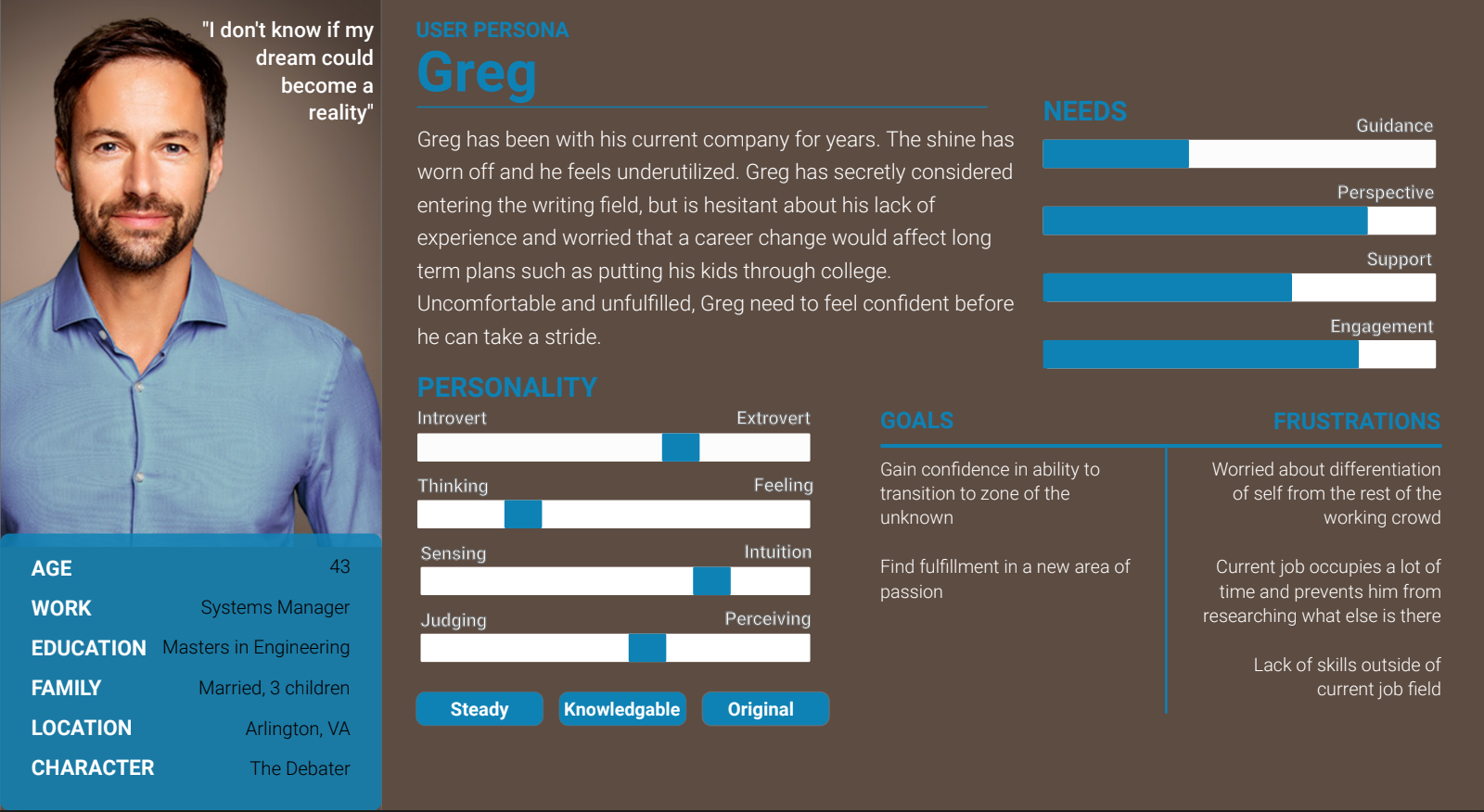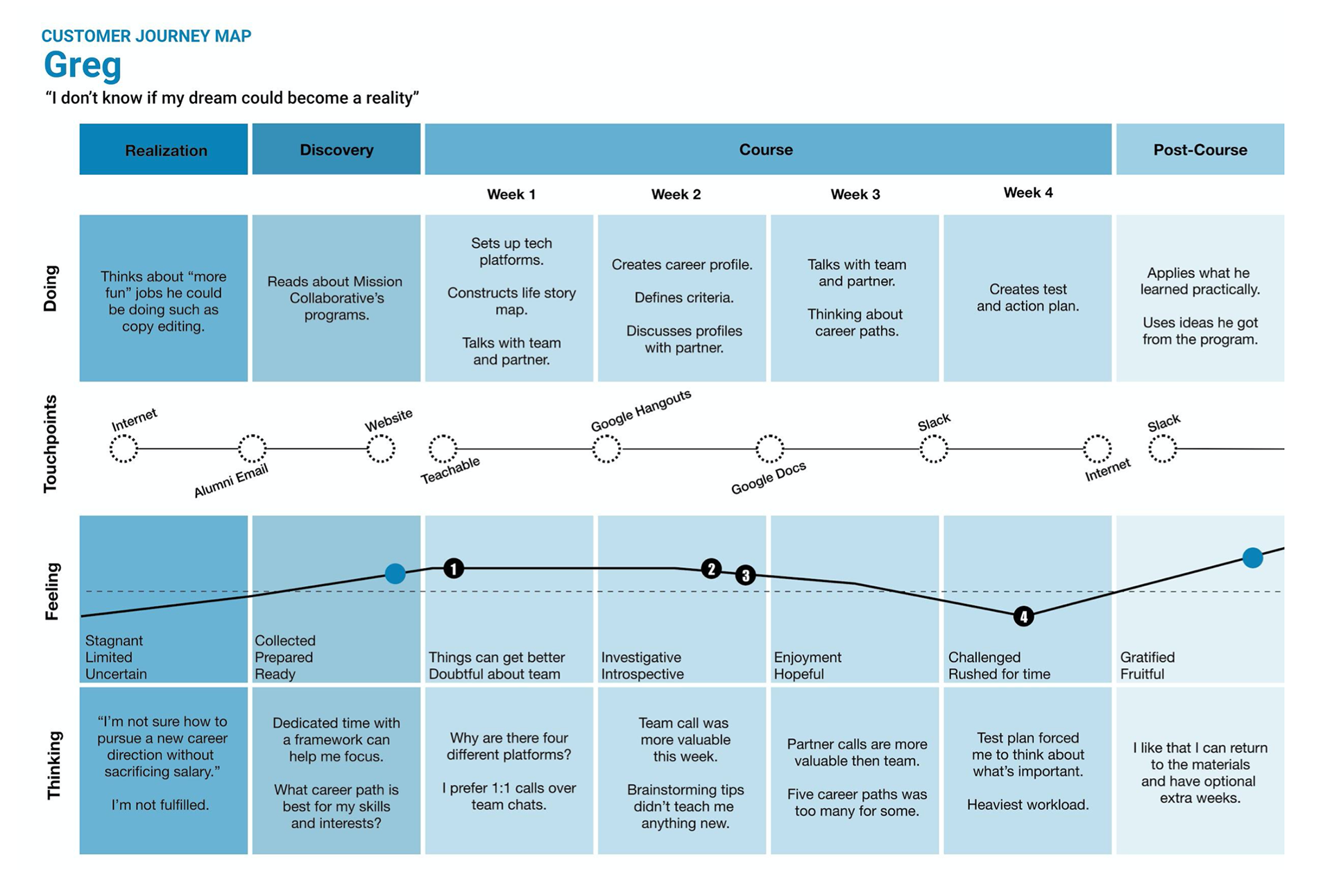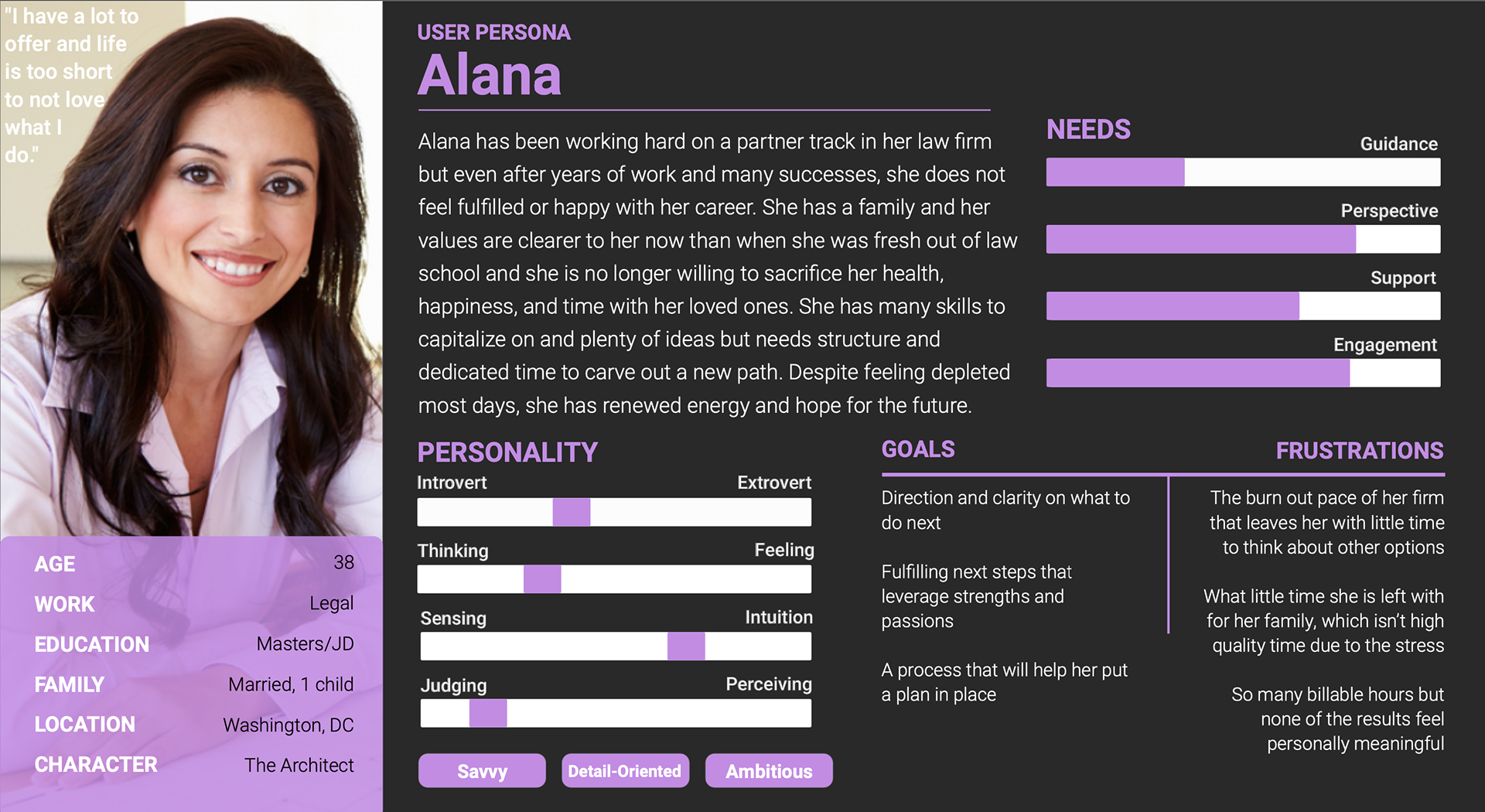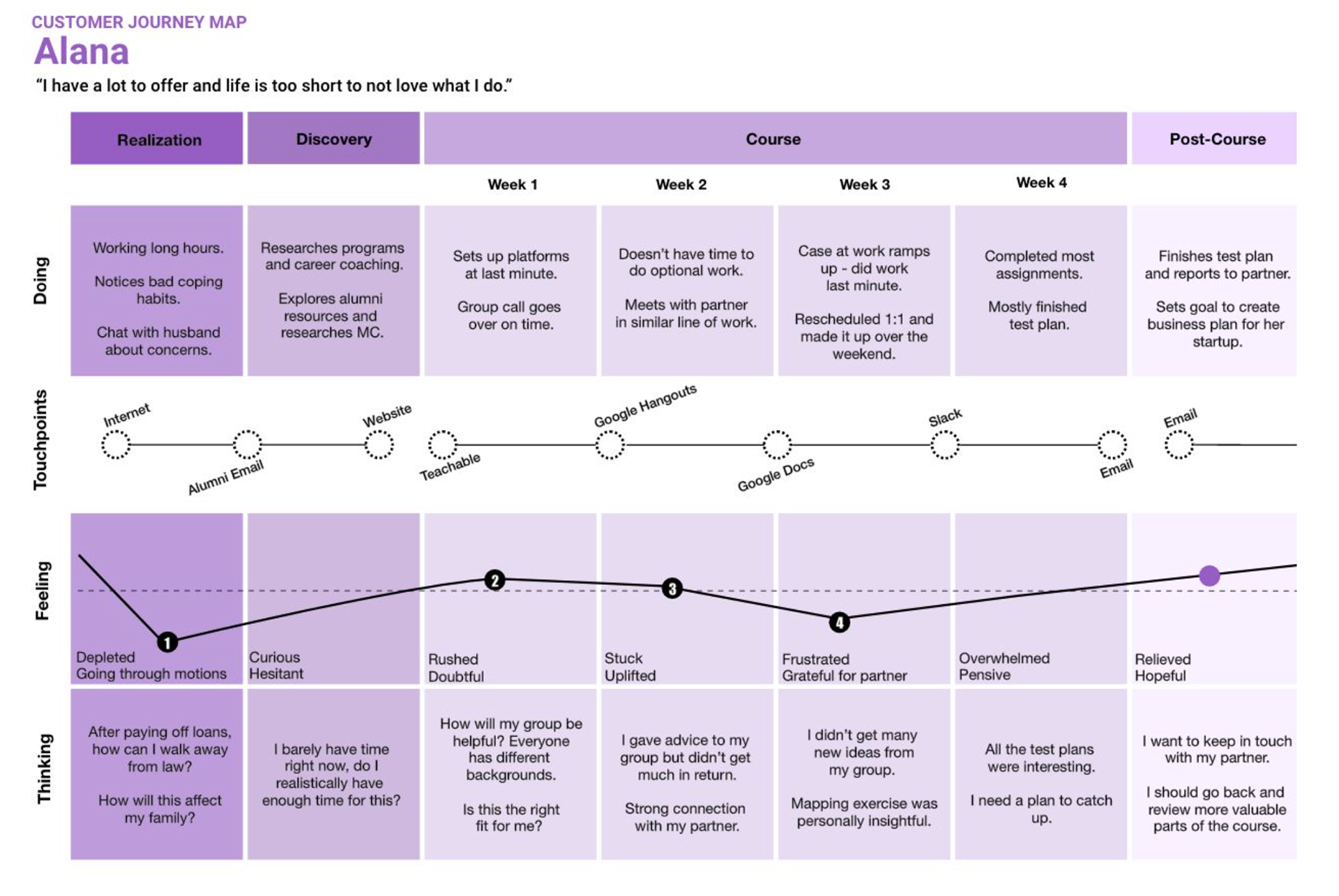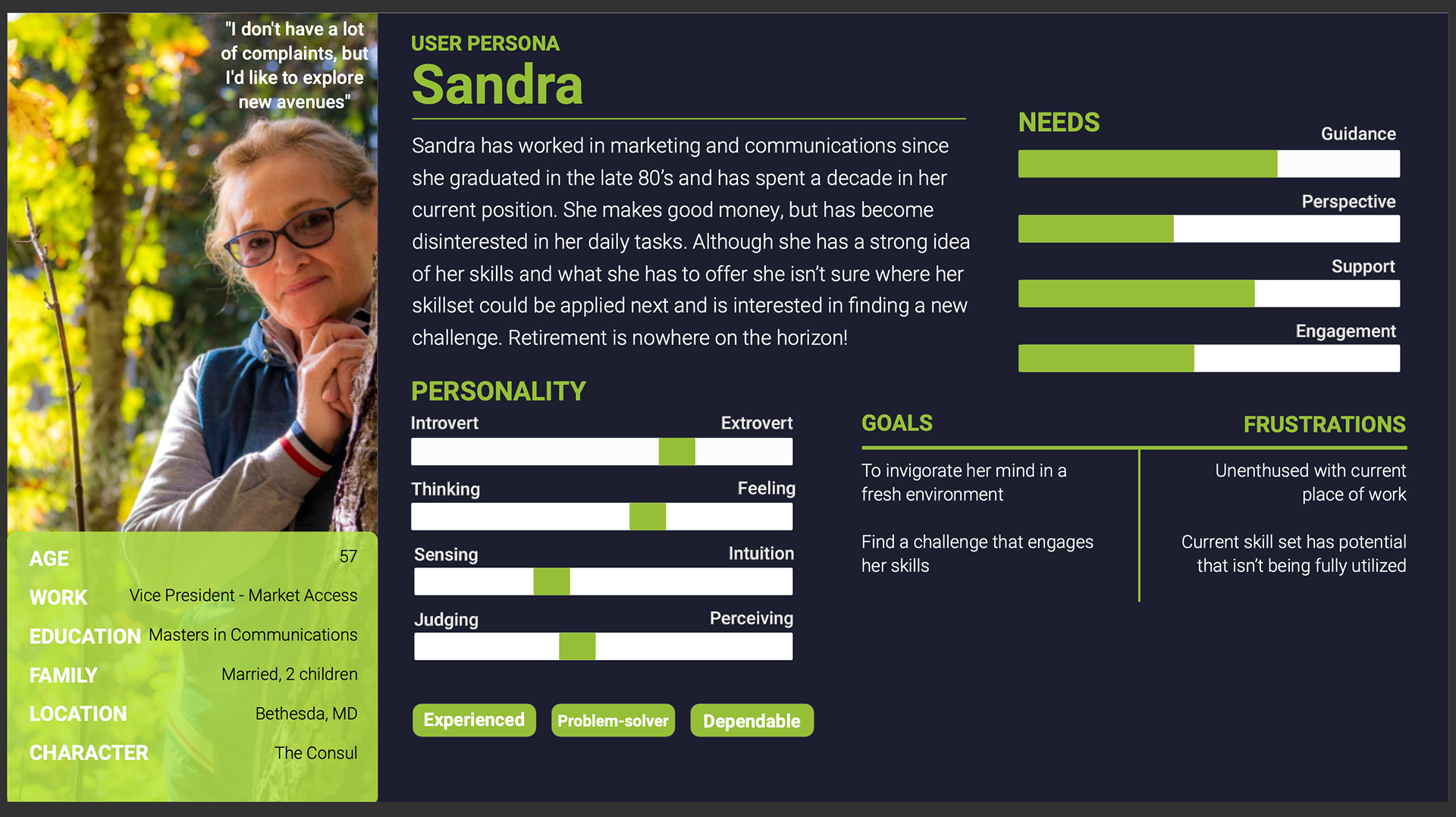 Service Design recommendations
Want to discuss Service Design?